Professional Designations
CFP Board's Code of Ethics and Standards of Conduct reflects the commitment that all CFP® professionals make to high standards of competency and ethics. CFP Board's Code and Standards benefits and protects the public and provides standards for delivering financial planning and advances financial planning as a distinct and valuable profession. Compliance with the Code and Standards is a requirement of CFP® certification that is critical to the integrity of the CFP® marks. Violations of the Code and Standards may subject a CFP® professional to discipline.
The CIMA® certification is uniquely designed to provide a useful and relevant balance of theory and practical knowledge. It goes well beyond the fundamentals, with deep dives into advanced portfolio management, portfolio construction, and risk management techniques. The CIMA® program provides a systematic process advisors and consultants can use to put their clients' strategies into action. CIMA® certification is the peak international, technical portfolio construction, and investment management program. The CIMA Core of Body of Knowledge includes five knowledge domains, Fundamentals, Investments, Portfolio Theory and Behavioral Finance, Risk and Return, and Portfolio Construction and Consulting Process.
A CDFA® professional is a financial professional skilled at analyzing data and providing expertise on the financial issues of divorce. The role of the CDFA® professional is to assist the client and his or her attorney to understand how the decisions he or she makes today will impact the client's financial future. A CDFA® can take on many roles in the divorce process:
Financial Expertise and Strategy
CDFA® professionals provide the client and attorney with data analysis that shows the financial effect of any given settlement. They become part of the divorce team and provide support on financial issues such as:
Understanding the short-term and long-term effects of dividing property.
Analyzing pensions and retirement plans.
Determining if the client can afford the marital home, and if not, what he or she can afford.
Recognizing the tax consequences of different settlement proposals.
Data Collection and Analysis
Much of a CDFA® professional's role is to collect the client's financial data and perform analysis. CDFAs can help manage clients' expectations of their financial future by presenting different scenarios and talking through the client's budget and expenses. CDFAs are trained to:
Collect financial and expense data.
Help clients identify their future financial goals.
Develop a budget.
Set retirement objectives.
Determine how much risk they are willing to take with their investments.
Identify what kind of lifestyle they want.
Fi360 defines an investment fiduciary as someone who is providing investment advice or managing the assets of another person and stands in a special relationship of trust, confidence, and/or legal responsibility. Investment fiduciaries can be divided generally into three groups: Investment Stewards, Investment Advisors, and Investment Managers. An Investment Steward is a person who has the legal responsibility for managing investment decisions, including plan sponsors, trustees, and investment committee members. An Investment Advisor is a professional who is responsible for providing investment advice and/or managing investment decisions.  Investment Advisors include wealth managers, financial advisors, trust officers, financial consultants, investment consultants, financial planners, and fiduciary advisers. An Investment Manager is a professional who has the discretion to select specific securities for separate accounts, mutual and exchange-traded funds, commingled trusts, and unit trusts.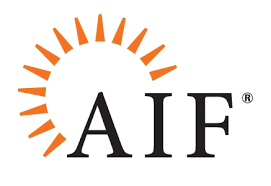 Life and Health Insurance Licenses
Life and health insurance exam encompasses the fundamentals of the various types of life insurance products, such as whole life, term life, universal life, and annuities, as well as health insurance offerings such as PPOs, HMOs, and Major Medical. You'll need to understand all the policy components, such as riders, exclusions, amendments, and provisions, and how they apply to real-world scenarios.

Most states also include questions regarding state-specific insurance regulations as well as the ethics of selling insurance products to ensure that agents meet the clients' needs.