Peter Locke, CFP®, CDFA®
Managing Partner - Head of Client Engagement
Peter is the co-founder of Insight, and as a CERTIFIED FINANCIAL PLANNER™ professional, Peter's focus is developing, communicating, and executing on tailored strategies for our clients. He not only is a planner for our high net worth clients, he also is the Head of Planning and Client Engagement for the firm and makes sure all planning efforts meet the standard of the CFP Board. He graduated with a double major in Business Management and Communication Studies at Christopher Newport University in Virginia. Answering the call of the west, he then drove out to Colorado with his beloved rescue dog, Charlie, and began working to further his career in financial planning by attending evening courses at the University of Colorado Boulder in order to pursue and obtain his CFP®.  Since 2011, Peter has spent time advising clients on a wide range of financial matters while working for firms such as Scottrade and TD Ameritrade. Peter just purchased a home in Boulder with his wife Kim Foss and they're looking forward to growing their family soon. Peter enjoys all professional sports and doing anything outside so Colorado has been the perfect home for him since moving from the beautiful state of Virginia.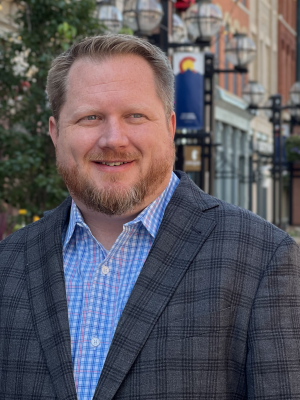 Kevin T. Taylor CIMA®, AIF®,
Managing Partner - Head of Business Development
Kevin is a passionate husband and father. Like most Coloradans, he is energetic about the outdoors and loves hiking the front range, camping, and skiing. He could easily be found jeeping the backcountry or taking the kids to mountain rental for the weekend with his wife Susan. When at work, however, he oversees InSight's business development efforts and client acquisition. He was raised in Longmont, Colorado went to Longmont High School, and spent most of his youth performing on stage, or competing in speech and debate. He earned his Bachelors in Political Science and International Relations from Carroll College in 2003. He spent the following decade assisting Fortune 500 insurance companies with their go-to-market and client engagement infrastructure. Then, in 2014 began working as a Financial Advisor for a Registered Investment Advisor and have been managing clients and their money ever since. He earned his Accredited Investment Fiduciary (AIF®) in 2019, after recognizing the long-term value and success inherent in documenting the Fiduciary process and coaching clients on their responsibilities when managing investments on behalf of others. As a result, Kevin specializes in corporate plan development, fiduciary process management, and client engagement for our corporate retirement plans. He earned his CIMA® designation in 2021 after studying with the Yale School of Management. Disciplined in crafting and understanding risk, reward, and investment behavior Kevin is a consummate investment professional thrilled by the idea of capital markets and their potential. His quotes and ideas have been featured in U.S. News and World Report, Yahoo! Finance, Colorado Parenting, and the Denver Post. Kevin decided to start InSight with his co-founder after spending several years helping clients uncover where returns really came from in their portfolio, and what they can focus on to move the needle.
Michelle Patza
Administrative Services Manager
Michelle Patza began her career in the financial services industry in 1999 after graduating from the University of Wisconsin-Superior. While working at firms such as Wells Fargo Funds and TD Ameritrade, Michelle has learned to provide excellent client service and received several awards for outstanding performance. At InSight, Michelle will utilize her financial services skill set by supporting the general office operations. Michelle's responsibilities include providing administrative support for new accounts, assisting with client onboarding, and serving as a client liaison.
Michelle is a Wisconsin native and a former student athlete. She played four years of volleyball, basketball, and softball in high school, and then four years of collegiate fast-pitch softball. In 2018, Michelle moved out west with her husband Jeff. Together they love hiking and biking, watching professional and college sports, and dining out at independently-owned restaurants.