Financial Planning is something that we should all do in order to make sure that we are ready and prepared for the future. The earlier you start, the easier it will be to get there. Along the way, there will be several milestones and headwinds. So in anticipation of those moments, we document the decisions and behaviors we have helped clients change that put their financial plans in better soil. We call that document the Relationship Balance Sheet
At InSight, we think it's important to do two things as part of the financial planning process. First, we think that the efforts our clients are engaged in, like putting the needs of their future before the needs of the present and finding new and creative ways to get ahead of the game in planning. Secondly, we think having a documented record of our progress in our habits and behaviors is a valuable source of support when things get hard and markets get rough. 
Knowing that we are doing the controllable parts of financial planning, the process of financial planning, we know that our futures are intact and the plans will unfold the way we anticipate. 
Individuals and businesses are always looking for someone they can trust with their finances. As the number of people reaching retirement age rises, the skills required of financial planners need to become more sophisticated. This is why InSight has crafted the "Relationship Balance Sheet", a method of taking stock of the efforts our clients make and reflecting them back on our clients. Partly as a way of showing clients the less tangible progress they have made in the prior year, and partly as a way of documenting the decades of positive decision-making that got clients to their goals.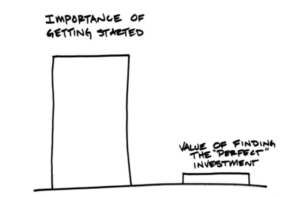 We at InSight have yet to find a way to chart the long-term impact of every success we have been able to coach into the habits of our clients, so we developed the Relationship Balance Sheet to enshrine and celebrate