A cornerstone of any business is having a mastery over your revenue and cash flow. Lucky for our dentist clients, they have a fantastic capacity for inflow, but disproportionately high outflows from expenses and taxes. Analyzing your accounts receivable and operating activities is an intrinsic part of our cash flow analysis process and the best leading indicator for the success of your practice and of your financial plan.
By Kevin T. Taylor AIF® and Peter Locke CFP®
Increasing working capital in your dental practice is crucial in maintaining the quality of your service and longevity of your business. You need a steady top line to run a successful practice.  A lack of a consistent or sufficient positive cash flow is a threat to your dental practice and can ultimately prevent you from being able to provide proper care for your patients.
Dealing with irregular cash flow is a frustrating situation for any business. Our oral health professionals are no exception. It poses an existential threat to the business and jeopardizes the effectiveness of every aspect of your management. Issues in payroll or marketing extend into the quality of your service causing long term decay in your offices efficacy. If you are dealing with irregular cash flow at your practice, review ways to make your collections more consistent, increase your net income , and maintain the efficiency of your cash cycle. 
Cash Flow Help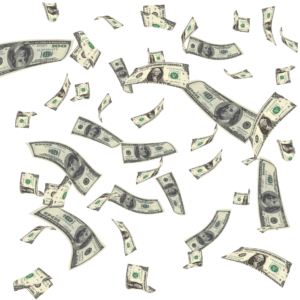 Some ways to fix cash flow issues at your practice may include providing financing options to your patients which can lead to a more reliable gross income stream, scheduling patient meetings while they're getting work done, restructuring your salary to increase distributions (lowering taxes and payroll), restructuring what entity you're using for your business and your tax classification, utilizing your available deductions (like a home office, car, mileage, phone, etc), expensing more to your practice that's applicable to your situation like continuing education requirements and uniforms, hiring family members, and many more. 
Establish a payment policy
It is important that you have a clear payment policy for your patients to follow through. Putting a time premium on your sales revenue and cash balance will pay dividends for your practice. Communicate your payment policy to your patients upfront and have it clearly written in your facility. But, your practice must enforce this policy and consistently remind your patients sooner before their bill is due. When you do not have a payment policy, your cash flow will become stressed and so will you. Letting your patients understand that your payment policy must be duly followed. 
Cash Flow from online payments
Allow payment on your website, and use several payment options. This will increase the ease of receiving and reconciling payment at your practice. These habits support a healthy line of company revenue, and raises the amount of cash you have on hand, and will bring a positive outlook into your financial statements. Not only will this ensure that you get the funds into your bottom line within a few days, but also offer your patients a convenient and easy way to pay. And if, your patients can pay up fast and easily as soon as they get a bill. Subtle changes as online payment can increase bring stability to your cash flow statement.
Accelerate income collection 
Revisit delinquent accounts and call them. This is a part of practice planning that you or your employees may not like to do, but it's essential. You need to remind your defaulters to pay up or they won't see the need to. So, Review the patients' accounts and get on a call to remind them of the money owed.  
You may also seek out financing companies that can help patients that can afford a monthly payment for a lot of work but maybe not a large upfront expense.  By doing this, you can get a consistent income stream for longer and even when you encounter patients that default, the fee you charge to finance can help mitigate the risk of financing overtime. 
Remember it is important to be understanding and compassionate when talking to your patients. Work with them to see how best they can pay. Before hanging up, confirm with them the amount owed and the date they agreed to pay.
Continued on 6 Cash Flow Successes For Your Dental Practice (2/2)