Dentists have a unique professional path so they should have a unique financial plan. They can double as a full-time practitioner and a CEO of the practice at the same time. With this opportunity, they can have a rewarding career and secure their financial future. However, as a dentist, you can only have the financial future you desire with proper financial planning. This is not rocket science. Nothing special can be built without proper planning and management.
By Kevin T. Taylor AIF® and Peter Locke CFP®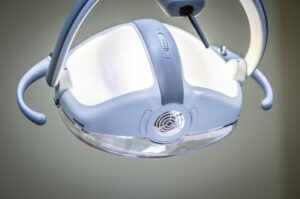 Dental professionals have the responsibility to learn the key principles of financial planning and wealth accumulation for themselves, their family, practice, and staff. For these priorities, dentists should work side by side with a dental-centric financial advisor.
A dental financial advisor can help you create a financial plan and provide you with a perfect place to start your journey of financial stability and prosperity. Whether you want to discuss investments, savings, spending, taxes, corporate retirement, or legacy planning, you will find help with InSight.
Here are key financial principles to help dental professionals stay atop their finances.
Quit the chase, have a real financial plan
If you are in a chase with your colleagues or you have a certain amount of money you want to make, quit now. Who cares if your colleagues have the latest cars or tech. Also, I promise you, when you reach that dollar amount, you'll want more. Take time to think about what success looks like to you, who you want to do it with, and what it involves you doing or having. Then build a plan to get there. Financial freedom means maintaining your current spending and not working. We will work for you and share our insight to guide you there.
Protect your assets with financial planning
You want to make sure you protect your gains over the years and your income. Make sure you have health and life insurance, car and home insurance, disability insurance, and business coverage. Have everything that protects your asset so that the wealth you've amassed over the years doesn't erode. Let's be clear, this is not a pitch to buy more insurance. Having a well thought out risk management plan means knowing how much and what kind of insurance you need. It means investing in yourself to protect your net worth and the others you support.
Save, and keep saving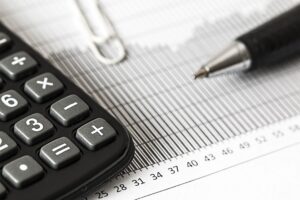 Don't stop saving! We coach clients to know exactly what their saving rate is, and it should be something you can quote. Not only do our clients know their savings rate, they know what their target rate is and why it's important to their plan. Set up a savings plan that is automatic, goes into the right account, and immediately gets to work for you. There's a reason why your 401(k) and home are typically your biggest assets. You don't look at them, tinker with them, or make emotional decisions with them. When's the last time you sold your house because the value went down 2%? Never. Treat your investments the same way.
Our clients are coached to not only manage risk on their liabilities with insurance, they are managing the risk of cash flow disruption with savings and investments. One of the best advantages to having savings and investment accounts is that it can serve as an emergency source of funds for urgent situations personally or in your dental practice. That way, you don't have to run around looking for loans or another way to accumulate more debt (unless it makes sense given your circumstance). If you aren't saving yet, start now. If you don't know if you're saving enough, schedule a consultation.
Consider Tax Planning
Tax planning is important and should be taken very seriously. Clients often spend too much time fretting over markets and returns, and not nearly enough time having a plan for taxes. For the amount of time spent, you are far more likely to impact your net worth by having a deliberate tax strategy year in and year out, and more so in retirement then you're by picking the right stock and timing the market.
For example, being able to take 1 million and outperform the S&P 500 for a decade would net you about $215,000, but to move from an effective tax rate of 39% to 37% could net you almost $300,000 in positive net worth. Tax planning and a comprehensive tax strategy is a far more predictable and efficient way to maximize the value of a financial plan. Also, ensuring you're paying the appropriate amount in estimated taxes means being a good bookkeeper.
Whether you're doing this yourself (we don't recommend) or delegating it to a third party, understanding what's happening on a monthly basis can mean a huge difference in your tax liability. Understand your estimated tax number so you can utilize your cash in more effective ways than paying Uncle Sam early or being stuck with a huge tax burden at the end of the year. Wouldn't you rather pay yourself, practice, employees, or family?
You must consider the total impact on your investment strategy to avoid eroding your returns. Tax planning helps you to learn what is worth investing in, and how best to impact the trajectory of your financial plan.
Seek professional advice to polish your Financial Plan
Dentists have lots of opportunities in their tax strategy and in investment options. Both determining what your tax strategy looks like in retirement and in the current tax year are important leading indicators of financial success. Being able to see the cash flow of your investments, and the long term impact they will have on retirement puts you in the driver's seat. You need the right financial advice, guidance, and planning so you can ensure that you stay on top of your finances and business.
InSight has developed the P.E.A.K Process®, a game changing way practices take control of their finances and digest the actionable information routinely. Our clients work to find the right plan and then make the sometimes major, but other times subtle changes to their habit to get them on track. It all begins with establishing a plan, then working through our "12 Peaks" in the process to generate their own financial success. Each month, we uncover a peak that helps move the needle over time.